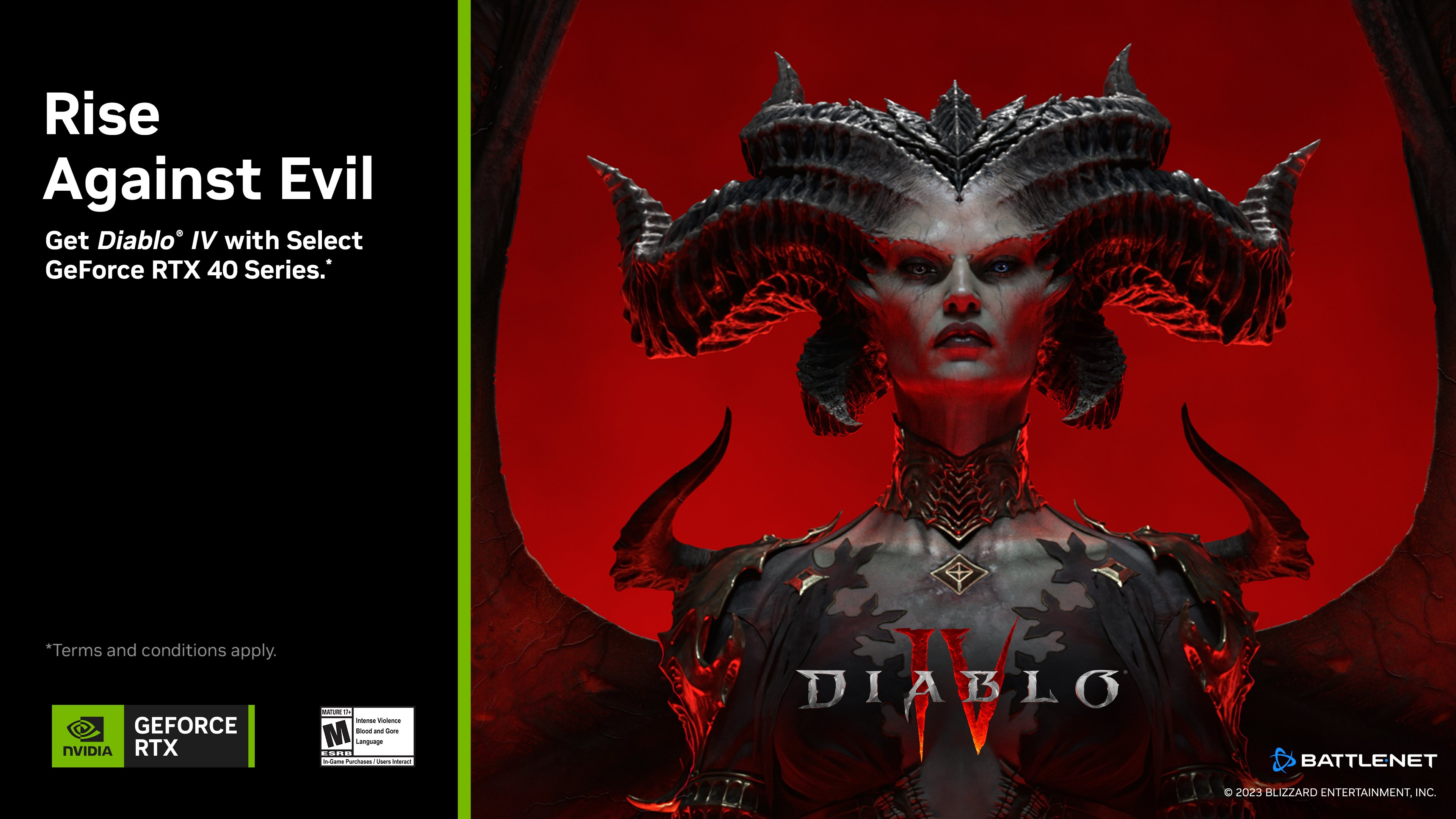 Receive Diablo IV Standard Edition with RTX 40-series cards
Tuesday, May 9, 2023
Are you looking forward to Diablo IV, and are you in need of a new graphics card, or looking to build a new rig? You are in luck, because until June 13th, when purchasing an NVIDIA RTX 4090, 4080, 4070 Ti or 4070, you will receive a digital Diablo IV redemption code in your email. In addition to receiving the Standard Edition of Diablo IV, the bundle includes:
Light-Bearer Mount and Caparison of Faith Mount Armor**
Diablo® III Inarius Wings and Inarius Murloc Pet***
World of Warcraft® Amalgam Rage Mount****
Diablo Immortal® Umber Winged Darkness Cosmetics Set*****
**Mount access must be unlocked in-game before using mounts.
***Downloaded separately. Diablo III sold / downloaded separately.
****Downloaded separately. World of Warcraft sold/downloaded separately.
*****Downloaded separately. Diablo Immortal downloaded separately.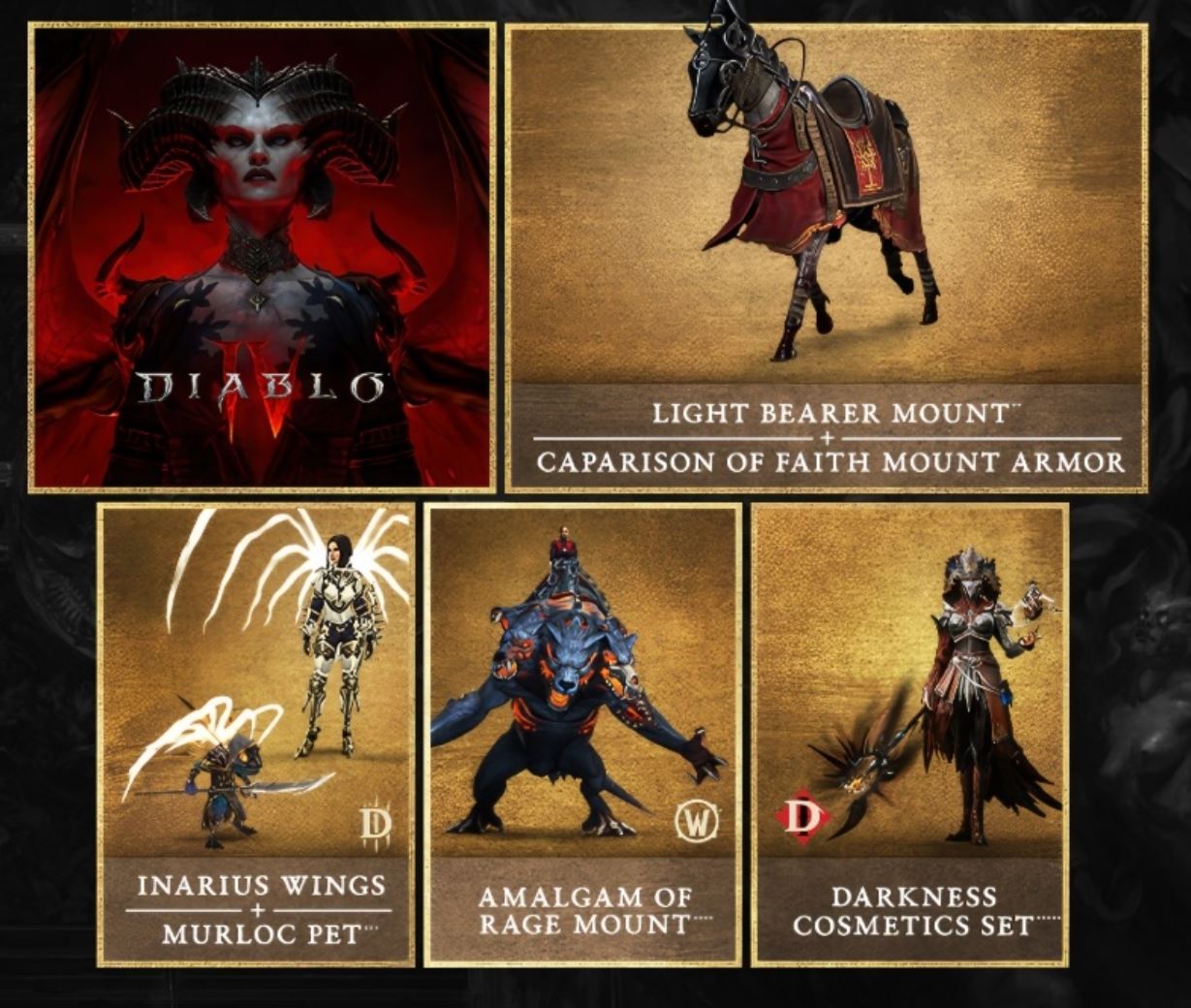 During the Server Slam event, players were also required to update their graphics drivers before launching the game, so it may be a good idea to keep them up to date in preparation for the game's launch early next month.
For more details on the promotion, visit the official NVIDIA page.